Check out our gifts
for you!
Click here to discover the benefits for guests who book from our website
Check out our gifts!
Booking from our website is fast and entitles you to the following GIFTS:
Don't miss this opportunity, start organizing your holiday now!
Book now
guaranteed and free parking space in our garage
10% discount on treatments and massages
BOOKING ONLINE
Best Rate Guarantee
Opening for the Summer Season 20 June 2014
We open on Friday 20 June 2014
This offer has
EXPIRED
CONTACT US!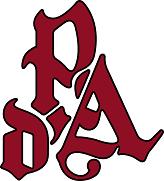 For information, availability or bookings please send an email to info@pilierdangle.it, we will respond as soon as possible - office tel 0165 869760
Or you can always find me on my cell phone 333 3602052.
Through our Online Booking Site you can at any time check availability and proceed safely to your booking.
Thanks Danilo Pizzato
Stop the cheapest fare for your holidays
Contact us directly:
This offer has
EXPIRED
CONTACT US!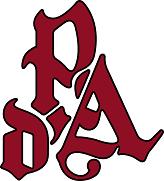 No intermediaries
There are no intermediaries, you can directly contact the hotel
Quick estimate
You can receive an estimate within 24 hours of its request with no obligation and without booking constraints
No obligation
Take your time to make your decisions, no-one will call you back or disturb you
"Lovely place for a rest day in the middle of TMB"
" After a few days of hiking on the TMB (tour du mont blanc) with the worst snow condition in 30 years, my parents and I are ready to enjoy our rest day. Unlike other hikers, we chose to stay away from the town center in Courmayeur and we were so glad that we ended up in this hotel. Due to the snow condition, we had to skip a section on TMB and arrived at the hotel one day early than we planned. The staff was very understanding and helpful, they quickly found us a room and settled us down. The room has a wonderful view to Mont Blanc, and the extra bed in the family is located in an attic-like space, which wonderfully gave every family member much needed privacy after few days in the Refuge. They also provide laundry service. For 10 euro, we get to clean up all our dirty hiking clothes. The food service in the hotel is very nice as well. We had both wonderful breakfast and dinner at the hotel. Another plus, the hotel is super close to the cable car, just 5 minutes of walk. I cannot be more happy with our stay here, everyone is so very nice to us and so helpful. If I ever get a chance to visit Courmayeur again, this will be my top choice. "

29/06/2016
huangty | California USA