Check out our gifts
for you!
Click here to discover the benefits for guests who book from our website
Check out our gifts!
Booking from our website is fast and entitles you to the following GIFTS:
Don't miss this opportunity, start organizing your holiday now!
Book now
guaranteed and free parking space in our garage
10% discount on treatments and massages
BOOKING ONLINE
Best Rate Guarantee
Opening for the Summer Season 20 June 2014
We open on Friday 20 June 2014
This offer has
EXPIRED
CONTACT US!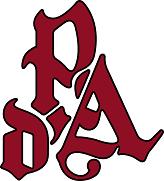 For information, availability or bookings please send an email to info@pilierdangle.it, we will respond as soon as possible - office tel 0165 869760
Or you can always find me on my cell phone 333 3602052.
Through our Online Booking Site you can at any time check availability and proceed safely to your booking.
Thanks Danilo Pizzato
Stop the cheapest fare for your holidays
Contact us directly:
This offer has
EXPIRED
CONTACT US!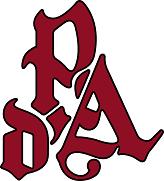 No intermediaries
There are no intermediaries, you can directly contact the hotel
Quick estimate
You can receive an estimate within 24 hours of its request with no obligation and without booking constraints
No obligation
Take your time to make your decisions, no-one will call you back or disturb you
"Simply a Great Family Ski Hotel "
" Leafing through the reviews of our favourite Alpine Hotel I'm ashamed to see that despite five or six superb visits - the first with friends for a long weekend and four or five family trips since- I haven't found the time to write a review. This hotel is an absolute gem set as others say right below Mont Blanc. It is a little 5-10minute walk to the Dalonne lift or it's never long to wait for the hotel van to make a trip. The rooms that we have stayed in have been ideal for a large family like ours (4 teenage children now!) Breakfast is a great selection of cold meats and cheese buffet with breads, croissants etc and boiled eggs are cooked to order. The multi-course evening meals are absolutely what is needed after a day on the slopes- traditional Italian mountain food at its very best all taken in a very atmospheric restaurant room plastered with paintings of the nearby glaciers. The older girls now and their mum love the luxury of the Spa after a day's skiing whilst we boys can watch the Rugby or Football in the snug bar, or enjoy a game of cards over a beer and glass or two of Prosecco! The Family and staff couldn't be friendlier or more helpful. My only worry is we haven't been able to set a date yet for next season and it might be full- all in all one of our favourite places in the world! "

22/02/2016
d0ccam | Regno Unito GB